Wadden Sea terminology
The geographical basis for the Cooperation is the Wadden Sea Area. The term refers to the tidal area, the barrier islands, and an offshore area and the main estuaries of the Ems, Weser and Elbe rivers. The entire Wadden Sea covers an area of 14, 950 km². Impacts which may arise outside the Wadden Sea Conservation Area are also addressed by the Cooperation.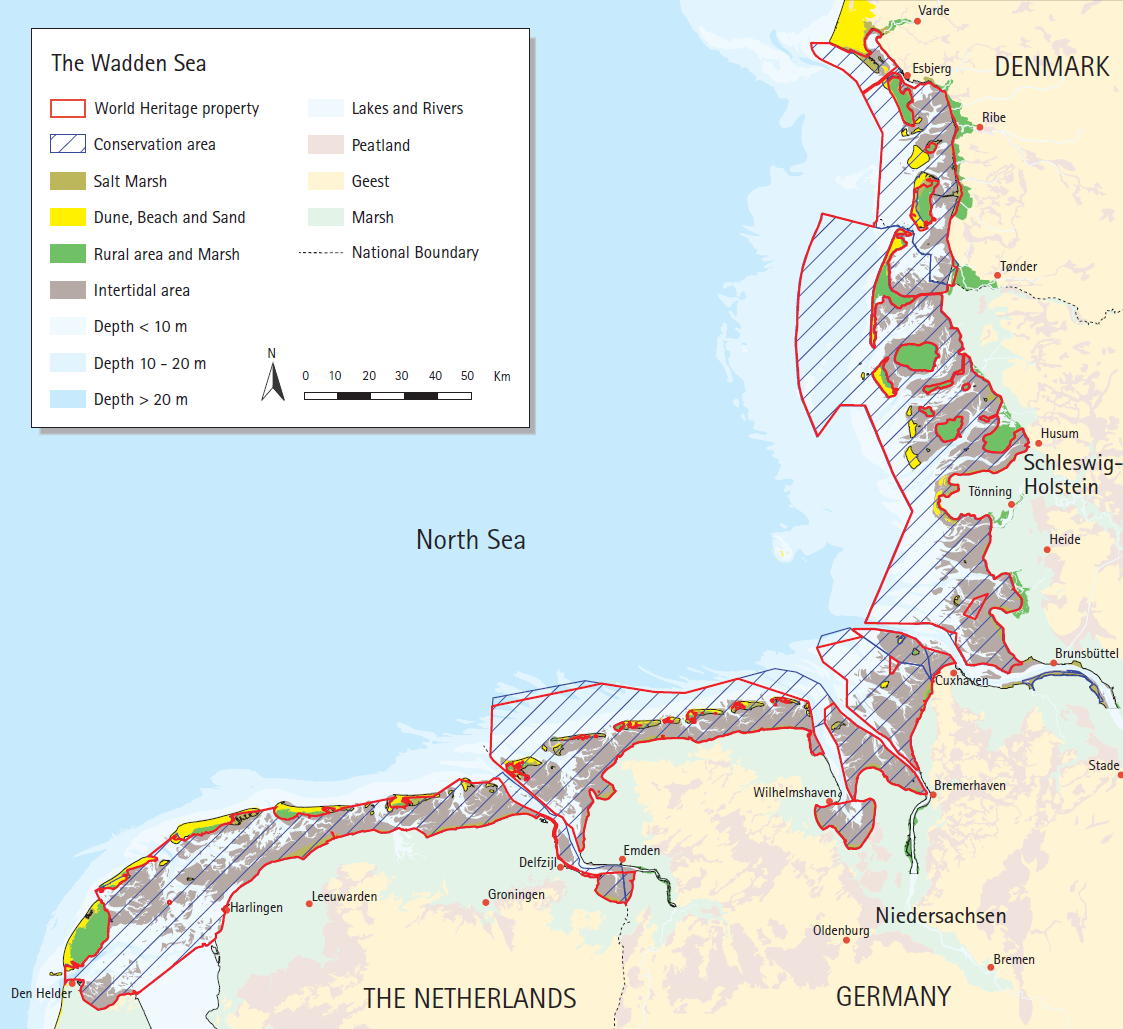 Map of the Wadden Sea Conservation area and World Heritage site. CWSS.
The Wadden Sea Conservation Area refers to the Dutch and Danish Wadden Sea Nature Reserves and the German Wadden Sea National Parks. The Conservation Area has a total size of 11,950 km².
Covering 11,400 km², the Wadden Sea World Heritage site includes most of the Conservation Area.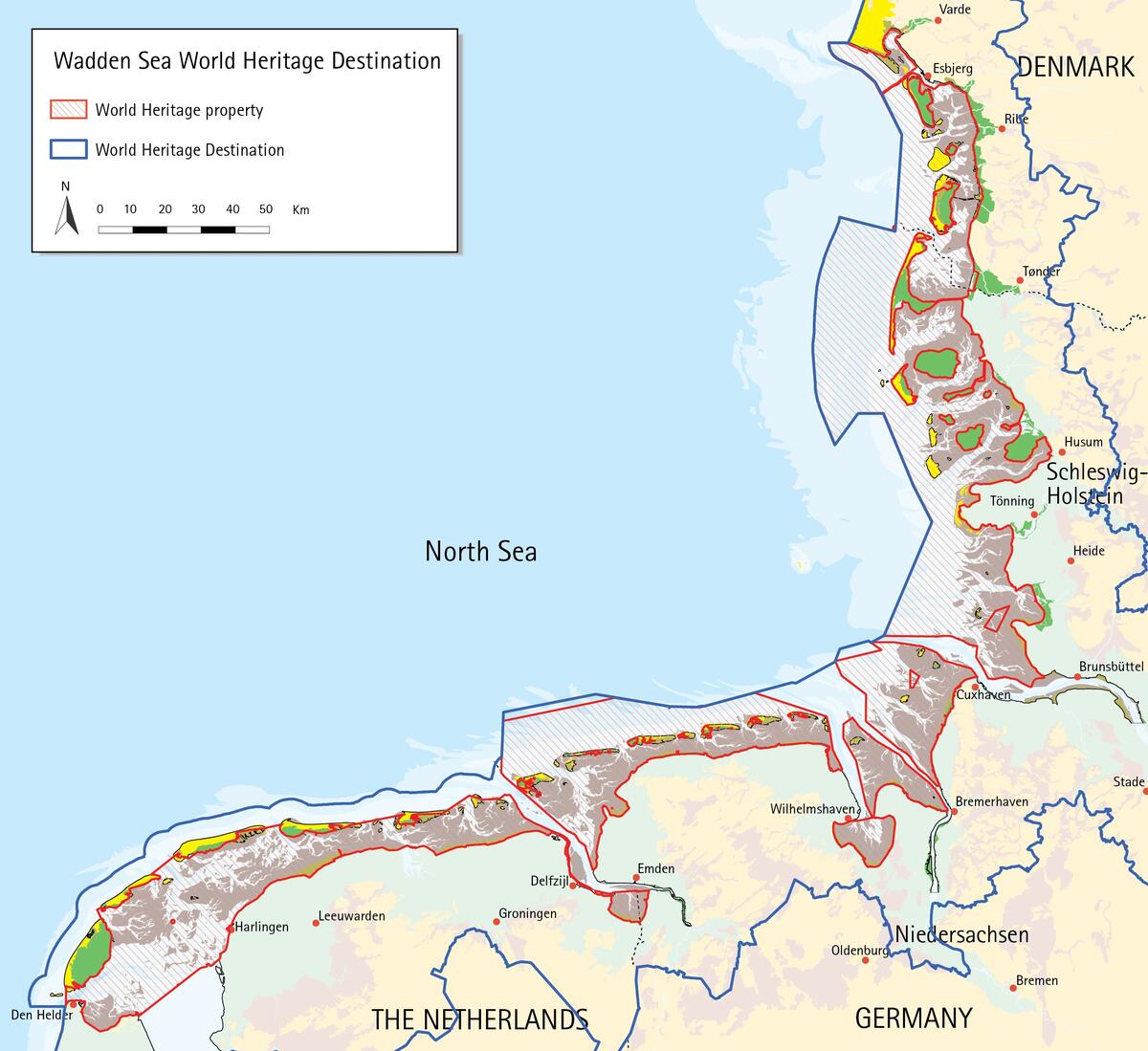 Map of the Wadden Sea Region and World Heritage site. CWSS.
The term Wadden Sea Region refers to the inhabited islands and coastal mainland municipalities with direct connection to the Wadden Sea.